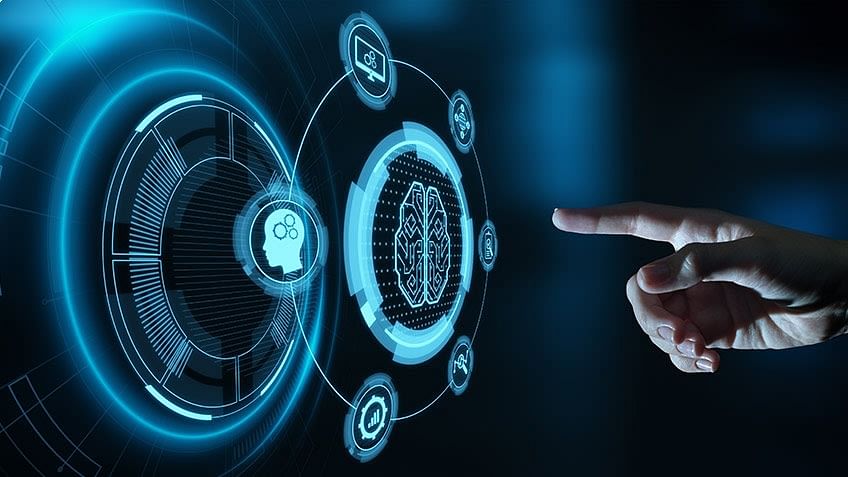 In my first 2 blogs, I talked about what is Artificial Intelligence and how it affects different stakeholders when Artificial Intelligence is introduced in Education in the next 5 years. I also talked about the changes Artificial Intelligence will bring and how it may affect human/ society reaction both positively and negatively. In this blog, I will talk about the future possibilities of Artificial Intelligence technologies and the futurist who helps to draw the ideas of the technologies.
Future Possible Artificial Intelligence (AI) technologies
Adoption of voice assistants
The most and sooner technology we might see authorities using in classrooms is the adaption of voice assistants. According to (Schmelzer, 2019), "Voice assistants such as Amazon Alexa, Google Home, Apple Siri, and Microsoft Cortana are giving students a chance to interact with educational material without the interaction of the teacher". Schmelzer believes that students are using the technologies like Siri, Google Home for a non-educational environment, but the authorities can also adapt these technologies in schools to have a conversational interaction with educational materials and assistance. This technology has been invented for quite a long now, but soon we will see it n the educational sectors. According to Alvin Toffler, mentioned in lecture 6 says, "do not ignore the present, which is to effect change now, not just at some later point". He believes that everything should be done and not at a later time as he believes that it is about "actively affecting action in the present that will have long term benefits and outcomes". Therefore, The pandemic (Covid-19) has given the authorities to try out these methods at present to enhance the level of education. For example, Universities and colleges are giving students voice assistants instead of the traditionally printed student handbooks or hard-to-navigate websites for help with a number of campus-related informational needs (Schmelzer, 2019).
Data-Driven AI
The second technology we might see in education is Data-Driven AI. According to Tuomi (2020), "Data-driven AI can solve some difficult practical problems,". Data-driven AI will be able to solve all the problems the students might face during their studies. Students will no longer always need to depend on tutors and can use the Data-Driven AI approach to solve all the difficulties and problems by themselves. It will also help teachers to track their student's progress and see what are the limitations and gaps which can be improved. The futurist "Roger Bacon" mentioned in lecture 6, who emphasized the study of nature through empiricism and the recording of data through human senses and technologies. I believe that Roger Bacon helps to draw in the idea of an advanced Data-Driven AI.
Robotic Tutors
In the future, we might be able to witness robotic teachers. We have seen in movies like "Frank and the robot" how the robots do everything at the house like washing dishes, sweep floors, etc. Robots can have the same multi-tasking duties at school without having any difficulties. We know that it can be difficult for actual teachers to manage lots of things at the same thing (teaching, grading, preparing for class). However, robots will not face any problems as they will be programmed to do all these things at the same time. As mentioned in lecture 6, Roboticist, Hans Moravec helps to draw in the idea of robotic tutors as he is a futurist who made some important contributions about the relationships between humans, robotics, and artificial intelligence.
References:
BCM325 lecture Notes, (n.d.). Lecture 6: Futurists. Retrieved from https://moodle.uowplatform.edu.au/pluginfile.php/2739387/mod_resource/content/1/BCM325_Lecture%206%2001-02-2021.pdf
Bticino International. (n.d.). https://www.bticino.com/news/smart-home/voice-assistant-for-home-commands/ [Digital image]. Retrieved from https://www.bticino.com/news/smart-home/voice-assistant-for-home-commands/
Rule, Y. B. (2020, August 26). Robots and me 7:robot as a teacher. Retrieved March 26, 2021, from https://thoughtfulsaideep.wordpress.com/2020/07/23/robot-as-a-teacher/
Schmelzer, R. (2019, July 17). Ai applications in education. Retrieved March 25, 2021, from https://www.forbes.com/sites/cognitiveworld/2019/07/12/ai-applications-in-education/?sh=288895b862a3
Tuomi, I. (2020, September 09). The use of artificial intelligence (AI) in education. Retrieved March 25, 2021, from https://research4committees.blog/2020/09/07/the-use-of-artificial-intelligence-ai-in-education/